The Olivia Carlson Group:
Proven Results in the Development Sector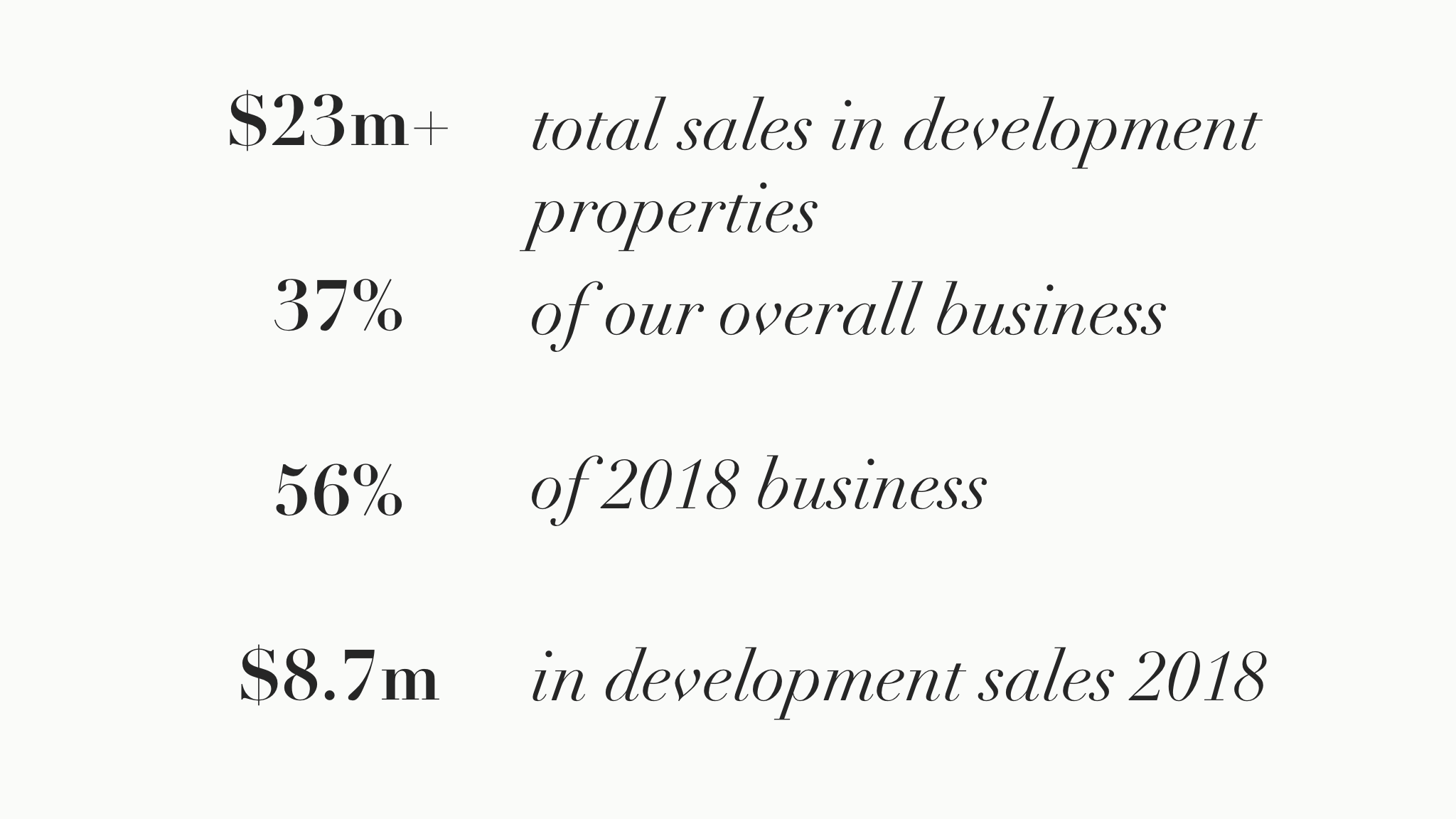 $23m+ total sales of development properties
37% of our overall business
56% of 2018 business
$8.7m in development sales 2018
We specialize in guiding our clients through the marketing process of New Construction, Redevelopment and Property Flip transactions. 
From single project flips to 500 unit developments, The Olivia Carlson Group has the team and expertise to sell your properties fast and for more money.
With a professional background in both residential and commercial interior design as well as construction, Olivia offers a unique perspective to the planning and marketing of these properties. Starting at the land acquisition stage, through plans and construction, we offer the level of attention and service that is critical to guide you towards a lucrative transaction. Our focus is to offer the data, market experience input and up-to-date design insights you need so that you can produce the right product for this market. Our team wants to be involved in your project from day one through closing. Your success is our success!
We'd love the opportunity to present our sales & marketing strategy.
Another property sold quickly with a smooth closing. We're impressed, but not surprised by Olivia, Paul and the rest of the team delivering.
Very professional and attentive to our specific needs and requirements as a developer. Great team with depth, experience and extremely responsive.
As a professional home seller, it's great to have a truly exceptional team to help extend our professionalism to the marketplace and to our buyers.
Already listing another project/home and will continue to engage Olivia and team in the future. – Ron, Exodus 1 LLC
FOR LARGE DEVELOPMENTS OF 20+ UNITS
As the No. 1 residential brokerage firm in the city of Chicago and the area's leading firm for the sales and marketing of new-construction developments, @properties + The Olivia Carlson Group create value, mitigates risk and maximize profitability for the projects and developers we represent.
You will benefit from our leading market share in the Chicago Area; our dedicated development marketing team, offering award-winning agency-quality design, advertising and public relations; and most importantly, our experience selling thousands of new-construction units during @properties 18 years in business.
We'd love to share our approach and some of the unique advantages our clients enjoy.
We look forward to working with you to make your projects a huge success.
STRATEGIC PLANNING & CONSULTING
@properties is much more than a leading sales organization. We are a full-service partner, offering a highly 
consultative approach to development sales and marketing. We will work with you from the start to develop 
strategic solutions, that minimize your risk and maximize your return on investment.
EXPOSURE
With the No. 1 residential market share in Chicago, a sales force of more than 2400 agents, and an e-mail database of more than 900,000 contacts, @properties can generate more exposure for your project than any other local brokerage firm.
INFRASTRUCTURE
@properties combines local market knowledge with the most comprehensive infrastructure of any development sales organization in Chicago. We offer professional, in-house marketing, IT, accounting and contract Administration, managing all the escrow, contracts, move in dates, etc. as well as strategic partnerships with the top service providers in related disciplines.
Our strategic planning and consulting services will include:
MARKET ANALYSIS
• Price Trends • Supply and Demand • Inventory/Absorption • Buyer Profiles • Design Trends
PRODUCT ANALYSIS
• Unit Mix • Floor Plan Evaluation/Recommendations • Interior Finish Specification & Review • Common Area Amenity Specification & Review • View/Floor Premium Analysis
COMPETITIVE ANALYSIS
• Property Condition
• Pricing • Features • Amenities
SALES & MARKETING STRATEGY
• Pricing • Critical Path Development • Product Launch Strategy • Advertising and Promotion
In addition to the experience gained over the course of dozens of development-marketing assignments, @properties has built relationships with a huge variety of vendors and professional service providers – relationships we can leverage for you. From mortgage firms and interior designers to commercial printers and sign installers, @properties has the connections to assemble an All Star team of strategic partners that will save you time and money and contribute to the success of your project.
Successful development marketing occurs when a lot of things are done right, and they're done over and over again. Selling a project takes experience, creativity and persistence. It takes accountable, top-producing salespeople working through detailed, day-by-day marketing plans with the guidance and support of hands-on management. Most of all it takes a ton of hard work.
@properties doesn't sell more new construction because we have the best marketing strategies. We don't sell more because we have the best salespeople. We don't sell more because we work harder, react faster and sweat the details more. We sell more because we do all of these things every day, on every deal, until the last unit is closed.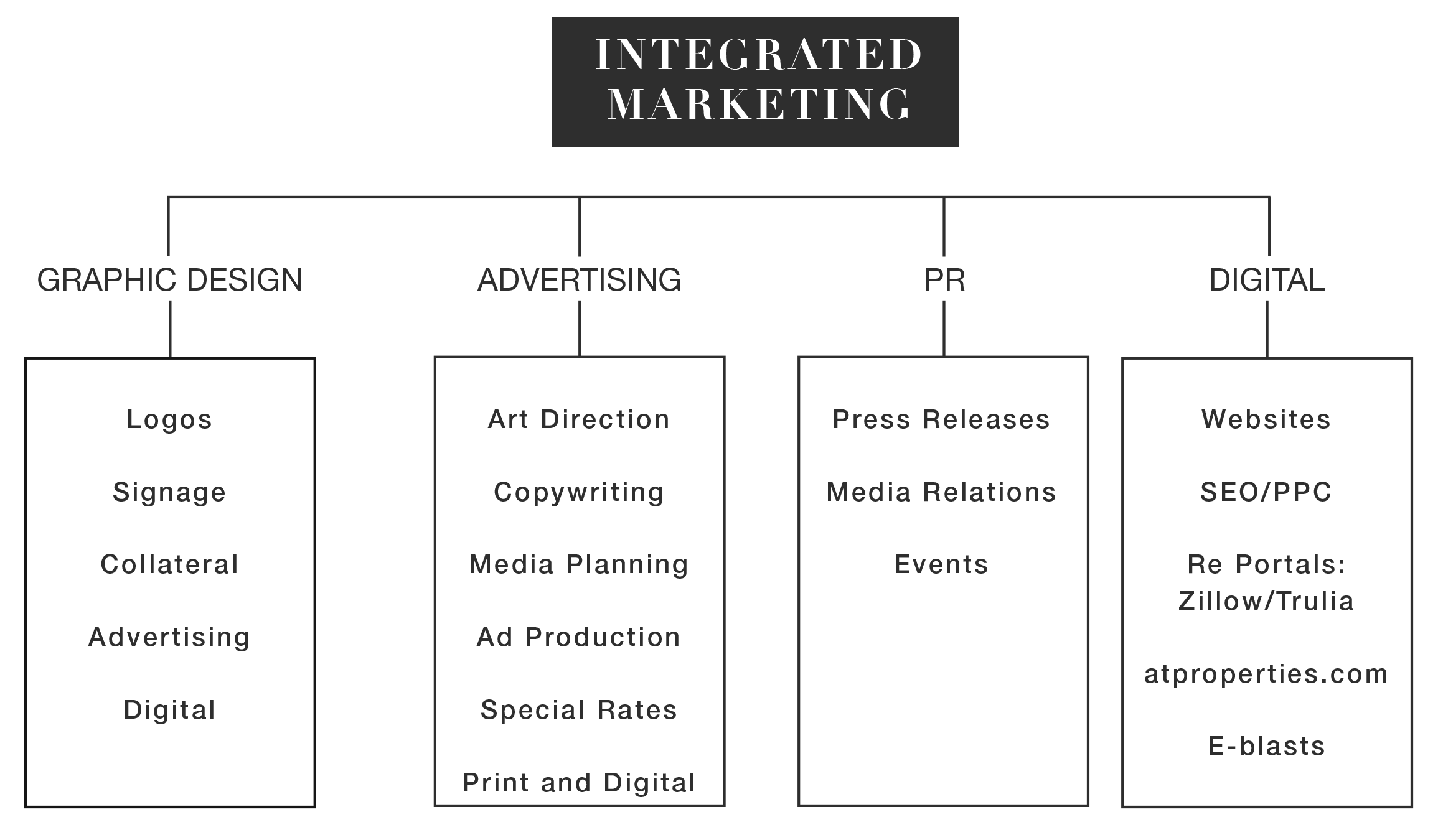 PAST DEVELOPMENT TRANSACTIONS
Working with Olivia and her team of experts has been one of the best strategic decisions I have made.
They are among the most highly skilled in developing relationships and they take the time to understand their clients needs and wants.
They are articulate and polished professionals and their attention to detail does not go unnoticed.
I look forward to continuing to work with them! – Amy, Blue Ink Homes LLC
Our team consistently delivers proven results with the highest level of expertise, service, and integrity resulting in exceptional client satisfaction. Let's talk about how we can help you!
Our team consistently delivers proven results with the highest level of expertise, service, and integrity resulting in exceptional client satisfaction. Let's talk about how we can help you!