With proven results, our team delivers an exceptional experience to our buyer clients,
whether their goal is to purchase their dream home or a lucrative investment property.
Want to stay in the city and raise your family?
Don't know how you can afford it?
Is navigating the school system overwhelming? 
We can help.
Want to buy a fixer-upper and make it yours?
Not sure where to start?
We can help.
Ready to start investing in real estate?
Curious about multi-units or flips?
No idea where to start?
We can help.
Want to move closer to family or friends who are family?
Looking for a home where community is strong?
We have insights on local neighborhoods. 
We can help.
First time home buyer?
Overwhelmed by the whole process and need an experienced guide? 
Want to make sure your first home is the best fit – personally and financially?
We can help.
WHAT YOU CAN EXPECT FROM OUR TEAM THROUGHOUT THE PROCESS:
You can expect honesty, integrity, collaboration and compassion from our team, throughout the process. In this fast moving market, you will have total commitment from Olivia's Chicago Real Estate to deliver beautiful property options, both on and off the market.
You'll receive:
Privileged access to public and private listings through leading luxury brands– MRED MLS, Zenlist, Home Scout, Top Agent Network, The Private Listing Network, Off MLS, At Properties App private listings and directly from our relationships with other colleagues.

Concierge services

– your time is valuable, let us manage your property tours and transaction start to finish so you can move towards a smooth closing.
Skilled negotiation and strategic value analysis to make sure you never leave money on the table. Olivia and Paul are both Certified Negotiation Experts.
Collaboration with the largest brokerage and #1 luxury marketing firm in Chicago, @Properties. Providing powerful technology, resources, and unmatched expertise.

100% client satisfaction –

 Personalized service, discretion, consistent communication and a commitment to exceed your expectations.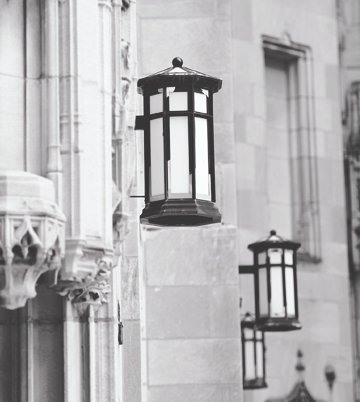 1. Prepare
Preparing for your home purchase can take weeks, months or years. This phase includes organizing your finances, doing some research and begin selecting your team of professionals who will support your process.
How to Prepare
The first place to begin is to build a relationship with a Realtor, whom you trust to manage your transaction and to work tirelessly on your behalf. Your agent should have a thorough understanding of the market where you plan to buy. Schedule a meeting with your real estate agent to discuss your initial goals and plans.
Then, reach out to a mortgage lender. A lender will help you to learn just how much of a home you can afford. They will verify your income, assets and credit in order to offer a pre-qualification for a mortgage. They will also help you to anticipate monthly costs, fees, and coach you on how to save and prepare for the big purchase. I work with a lot of lenders, but my favorite contacts can be found here.
Next, Research! Spend time researching the neighborhoods that interest you. Consider public transportation, proximity to work, school districts, night life, commerce, parking and all of the things that make it an ideal home for you. I advise my clients to spend time in these neighborhoods, have dinner, test out commutes, etc.
After you have focused in on your favorite neighborhoods along with your pre-approval, we are ready to set up an automatic listing alert service. This is done through the Multiple Listing Service, which is a program that real estate professionals utilize to share and disseminate real-time real estate data. It is the only truly accurate resource for listed and sold properties. The MLS allows me to set up a property search, based on your specific criteria, which will automatically email properties to your inbox. You will be notified whenever a new property hits the market or changes status, meeting your criteria. Within the database, you will have the opportunity to mark these properties as "Interested", "Maybe", or "Not Interested."
Other important team members that you will need to identify, in the active search phase, are your attorney and your inspector.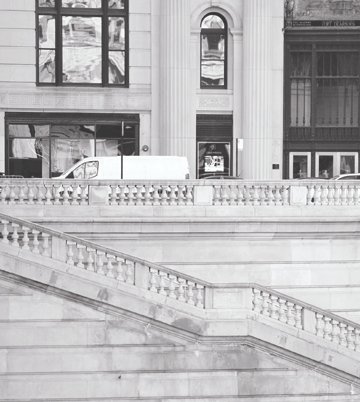 2. active search
When you are ready to move, our team will jump to action to set up showings of potential properties.

TIPS ON SHOWING
As properties hit your database from the listing alert system, review them to identify if you are interested or not interested in visiting this property. You have the opportunity to mark the properties that you want to visit as "Interested". I will set up a tour to visit each of the properties that interest you. During the initial showings, buyers typically have a quick gut instinct on whether they like the unit or not. Typically, I like to do a maximum of 8 properties at a time, in 20-30 minute intervals. This allows us to hit a good number of properties in a day, for an initial preview, without total burn out. I recommend that buyers end the day with their top one or two properties in mind- from which to use as a benchmark for comparison during the next tour. Once the buyer feels comfortable that they have seen everything available in their target market- I will schedule second showings at their top two or three units. We will research the properties more deeply to learn about their true market value. After research and second showings- when the buyer is ready to make a purchase decision, we will begin the process of making an offer.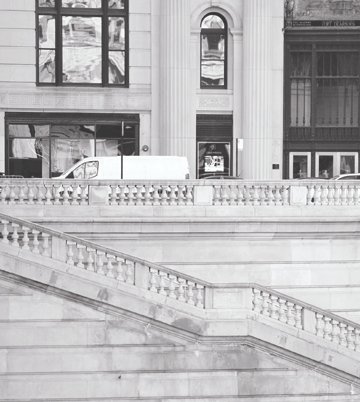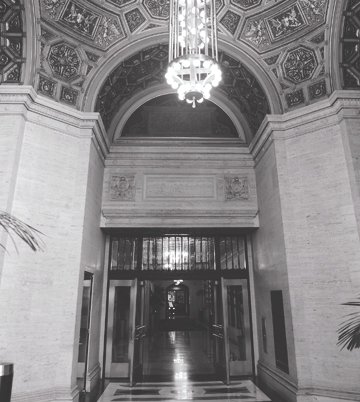 3. making an offer
We will work with you to make a comprehensive offer on your behalf taking into consideration current market dynamics + the active listing's history and 
quickly 
present it to the sellers agent for consideration.
When you are ready to make an offer
When you are ready to make an offer, I will do a full market analysis based on the property to determine the true market value. I do this based on reviewing comparable properties that have sold recently, market trends, etc. I will include your pre-approval letter with the offer as well as a copy of an earnest money check. Often, I will also include current market data to support our offer.
Once the offer is written, I will submit it to the listing agent. They will discuss the offer with their seller. Normally, there is negotiation back and forth, often discussing the terms: closing date, mortgage contingency, and primarily- the purchase price. Once the contract is agreed upon by all parties, it is signed and then distributed to your team and we move onto the next phase!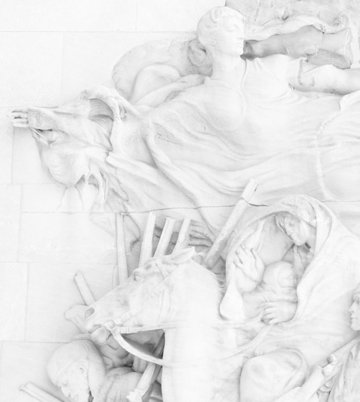 4. contract to closing
Once you are firmly under contract on a property, our team will support, guide and manage the transaction through closing.
Attorney Modification + Inspection
Also called the Attorney Review Period, within the first 5-10 days of an executed contract, your attorney and lender will request important documents regarding the property for review. They use this time to negotiate the inspection items and the fine print of the contract. This period also allows for the buyer to acquire a fuller understanding of the property and allows for complete disclosure of any current or future issues. This disclosure enables the buyer to address issues of concern with their attorney and to modify the contract if needed. If this is a condominium or townhouse purchase, the buyers attorney will request that a 22.1 disclosure is completed (an example is found here) and that these documents are delivered by the seller:
Meeting Minutes
Annual Budgets
Rules & Regulations
Condo Declarations
Simultaneously, We will also have a 5-7 day period to hire an inspector to conduct a thorough inspection of the property.
Finalizing your Mortgage
Within 7-21 days from the executed contract, the lender will request additional documents from the buyer to complete a firm mortgage commitment. If it is a condo/townhouse purchase, the lender will also want to review condominium declarations and bylaws, budget and insurance information.
Approximately 7-14 days before closing, the lender will provide a firm mortgage commitment. The lender and attorneys will complete closing documentation needed to conduct the closing. The buyer will need to source homeowners insurance. Depending on the building, they might also need to coordinate with the building to schedule the move into the property. Within 24-48 hours of the closing, the buyer's attorney will review an initial closing statement and inform the buyer the amount of funds needed to complete the transaction. If the funds needed for closing is over $50,000, the title company will require that they be wired to the title company prior to the closing.
Closing
The seller's attorney will schedule a closing with the buyer's attorney. The closing normally takes place at a title company. The day of the closing, a final walk through will be conducted by the buyer and both agents. The goal is to verify that the property is in proper condition. If any inspection items were negotiated as part deal, those items will be checked for completion. Most closings are conducted 30-60 days after the initial contract is signed by all parties. A normal closing lasts about 2-3 hours. At the end, the keys are surrendered and the property is Yours to call HOME! Congratulations!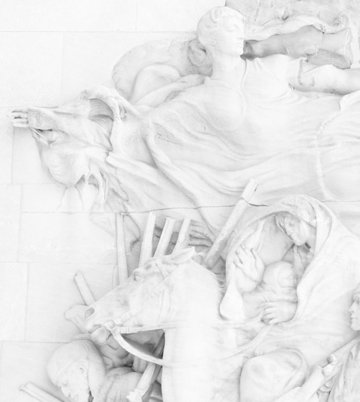 WANT THE INSIDE SCOOP ABOUT
OFF-MARKET LISTINGS?

For access to even more private listings before they hit the MLS, sign up for our exclusive Zenlist application.

TELL US WHAT YOU ARE SHOPPING FOR!
Fill out the buyer questionnaire so we can have the full picture and serve you well!
Our team consistently delivers proven results with the highest level of expertise, service, and integrity resulting in exceptional client satisfaction. Let's talk about how we can help you!
Our team consistently delivers proven results with the highest level of expertise, service, and integrity resulting in exceptional client satisfaction. Let's talk about how we can help you!