Our business is founded on trust, integrity, discretion and a total commitment to maximizing the value of your real estate with 100% satisfaction.
Groundbreaking luxury home marketing strategies with the technology, tools, experience and solutions to deliver proven, record breaking results. We are an innovative full service marketing company.
Concierge services

– your time is valuable, let us do all the work to prepare, merchandise and put your home on stage.
Privileged access to exclusive global exposure of your property through leading luxury brands– Luxury Portfolio International, @Properties, Proxio Pro, Top Agent Network, and more.
Skilled negotiation and strategic value analysis to make sure your property is well priced and never leave money on the table. Olivia and Paul are both Certified Negotiation Experts.
Extraordinary marketing to all the right places:

Maximized online presence

: The MLS is w

here effective digital exposure starts. Copywriting with detailed and accurate home features and neighborhood insights, up to date open house and showing information, professional photography and floor plans. Syndicated to hundreds of websites. We also feature properties on custom property webpages and social media platforms to maximize reach.

Marketing materials that deliver results

: Brochures delivered in print, electronically and by email. 

Property Campaigns where and when they matter most – targeted and timely marketing to top selling agents – your home's compelling details, photos and video in thousands of inboxes.

Collaboration with the largest brokerage and #1 luxury marketing firm in Chicago, @Properties.

Providing powerful technology, resources, expertise, and the international reach that you need.
100% client satisfaction

 

– personalized service, discretion, consistent communication and a commitment to exceed your expectations.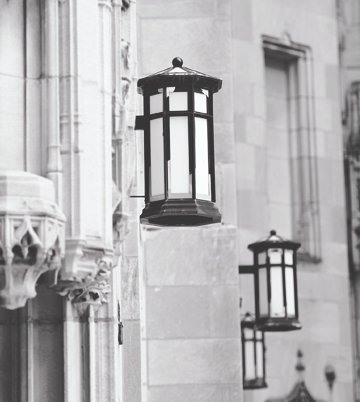 1. Prepare
Our goal is to connect buyers to your home emotionally. Preparation and staging is key to them seeing their story in your home.
Before Going to Market
Disassociate yourself with your home and look toward the future.

Say to yourself, "This is not my home, it is a house- a product to be bought and sold."

Make the mental decision to let go of your emotions. Picture yourself handing over thekeys to the new owners!

Clean every room and remove clutter for a brighter look.

Rent a storage unit for items in more crowded rooms.

Hire a professional cleaning service every few weeks while the house is on the market.

Remove items from counters, closets and attics.

Repaint soiled or strongly colored walls with a neutral shade, such as off-white or beige.

Repair cracks, leaks, holes and signs of dampness.

Replace broken or cracked windowpanes, molding and other woodwork.

Inspect and repair plumbing, heating, cooling and alarm systems.

Buy new towels for display during open houses.

Spruce up a kitchen in need of major remodeling with new cabinet knobs, windowtreatments or a coat of neutral paint.

Consider bringing in a professional stager.

Keep your lawn manicured and watered.

Trim hedges, weed flowerbeds and prune trees.

Check the foundation, steps, walkways, walls and patios for cracks and crumbling.

Inspect doors and windows for peeling paint.

Clean and align gutters.

Clean the chimney.

Repair loose or damaged roof shingles or siding.

Keep walks neatly cleared of snow and ice.

Add colorful annuals near your front entrance in spring and summer.
When Showing Your Home
Avoid cooking strong smelling foods. Ask a friend to identify if your home has a smell. Work to eliminate any odor.

 Open drapes and curtains before prospective buyers arrive.

 Make certain the temperature is comfortable.

 Keep pets out of the way temporarily unless they are quiet and well behaved.

Playing soft background music is acceptable, but blaring stereos, radios and TVs willimpede discussions.

Keep your garage door closed during open houses.

 Leave the house for showings. Your @properties broker is trained to sell your home,is familiar with the buyer's needs and can point out the significant features of your property.
Staging Expertise
Home staging is the act of preparing and temporarily designing a property with the intent to sell in today's marketplace. Staging techniques focus on improving a property's appeal by transforming it into a welcoming, attractive product that anyone might want to buy. It is also a process of depersonalizing the property—allowing potential buyers to envision themselves living in this home. The goal is to make a home appealing to the highest number of potential buyers, thereby selling a property more swiftly and for more money.
When it comes to staging a home for resale, who should be more trusted than a professional Interior Designer? With a bachelor's degree in Interior Design from Purdue University and as a real estate broker who regularly represents buyers, I have a clear understanding of what a home needs in order to appeal to the broad market.
Depending on your property's distinct needs, staging can begin with a sweep through the property to open the home and declutter. It can be as extensive as painting or re-arranging and even temporarily renting furniture and accessories to properly prepare for the market.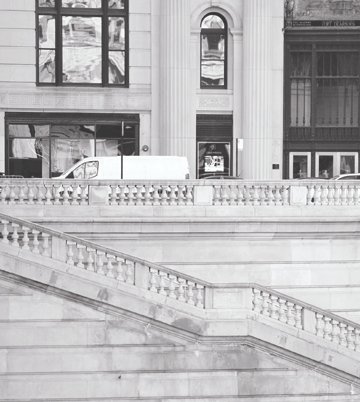 2. PRICE
Utilize our proven three-step pricing strategy to learn how your property will compete in the market and sell on your time table.
Formula for a Fact-Based List Price
When pricing your home, we look at several influencers in the market – see below. Each of these considerations will help position the price of your home in the sweet spot, selling it for more money in the shortest amount of time possible.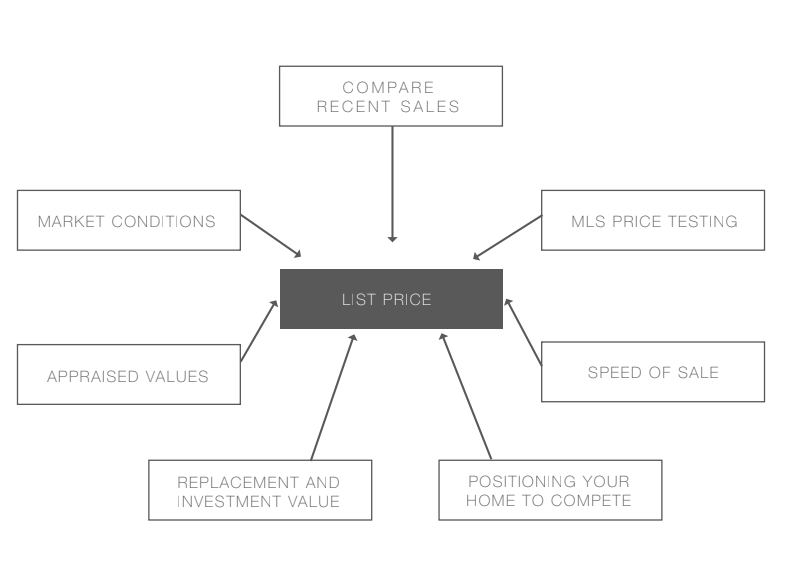 Macro-to-Micro: Pricing Your Home for a Successful Sale
STATISTICAL ANALYSIS –

Because Chicago is broad and can change from street to street, we take the time to peer into the specific direction of sales within your property's micro-market. For example, if your property is in Roscoe Village, we dig for the recent and long range direction of the market within the relevant, surrounding blocks—not all over the whole of Lakeview. After all, how does the sale in a lakeshore high-rise influence the price of your second floor graystone condo? We study the direction of your micro-market as it relates to average and median sales price, market time, month's supply, number of properties currently closed or under contract, etc, etc.

COMPARABLE MARKET ANALYSIS (CMA) –

This is a comparison of the prices of similar houses in the same general geographic area. A CMA is used to help determine the value of a property. It focuses on recently sold properties plus the current market competition. This study allows us to ask: How do we want to position this property so that it competes with everything else on the market? How are buyers going to compare your property with the others that they tour?
A CMA of closed properties determines market history and puts into focus what a buyer is willing to spend in today's market.

A CMA of active properties determines your competition.
PRICE TESTING ON THE MLS –

A skill only a few agents understand, we have the ability to test the price of your home on the MLS.
Using your property's specific qualities, price testing your property reveals the price point and marketing parameters that will present the largest pool of buyers.

It also allows us to identify and target agents who represent buyers just outside of your price point, but who might find interest in your unit.

Finally, it allows sellers to have concrete facts about their property's competitive market.
Intelligent Pricing and Timing
Pricing a home for sale is as much art as science, but there are a few truisms that never change.
Fair market value attracts buyers, overpricing never does.

The first two weeks of marketing are crucial.

The market never lies, but it can change its mind. Fair market value is what a willing buyer and a willing seller agree by contract is a fair price for the home. A wide range of reasons can impact values but the two largest are location and condition. Generally, fair market value can be determined by comparables (other similar homes that have sold or are currently for sale in the same area). Sellers often view their homes as special, which tempts them to put a higher price on the home, believing they can always come down later, but that's a serious mistake. Overpricing prevents the very buyers who are eligible to buy the home from ever seeing it. Most buyers shop by price range and look for the best value in that range.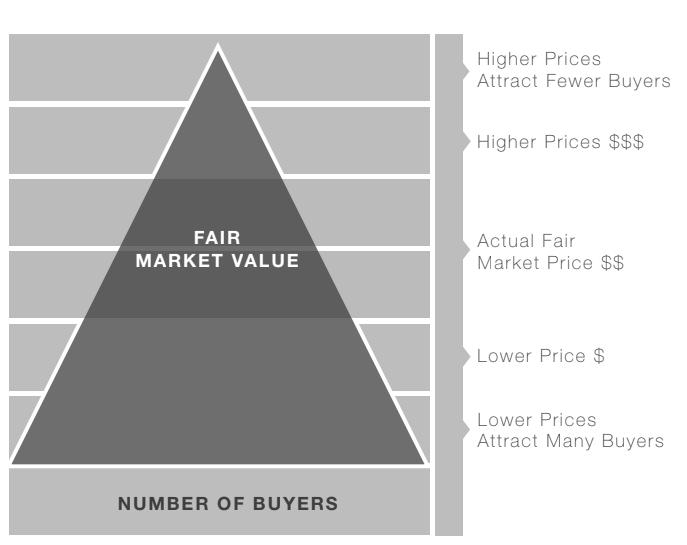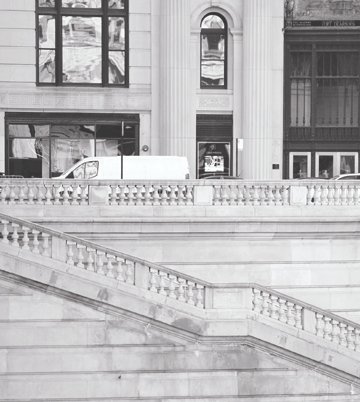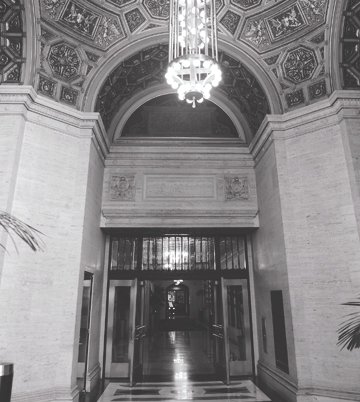 3. marketing
We are an innovative full service marketing company. Our groundbreaking luxury home marketing strategies feature the technology, tools, experience and solutions to deliver proven, record breaking results. We are also proudly powered by @properties' comprehensive marketing portfolio that surpasses any other Chicago brokerage.
Exposure is Everything
Olivia's Chicago Real Estate partnered with @properties will showcase your home before the largest pool of homebuyers through marketing programs that are built around exposure – exposure through and internal network of brokers and their client databases; through an in-house marketing department with full print and digital capabilities; and through and exhaustive catalog of online, mass media and grassroots marketing initiatives – all tailored to address the specific challenges and opportunities of the marketplace. More exposure means more page views, more phone calls, more showing requests, and ultimately a faster, more lucrative sale.
Our customized strategy includes:
Strategically pre-marketing the property to agents with buyers who are specifically searching in your market

Marketing your home as a pocket listing to 2,000 @properties agents within @App and beyond

Distributing your home to thousands of websites, including enhanced listings on

atproperties.com

, Realtor.com, Trulia.com, and Zillow.com

Listing on the Multiple Listing Service (MLS)

Property-specific domain (

www.youraddresshere.com

)

Custom web page on oliviaschicago.com

High Quality Custom Printed Property Brochures and Signage

Personalized

Adwerx Online Advertising Campaigns

Targeted E-blasts and Social Media

Various City and Area Publications

Direct Mail

Public Relations and Personal Networking

Luxury properties ($1M+) have added

global exposure through Luxury Portfolio International featured on LuxuryPortfolio.com + syndicated sites and LeadingRE.com

New Ideas Everyday!
Custom Marketing
Olivia's Chicago Real Estate will work to create custom marketing materials showcasing your property, including brochures and email graphics.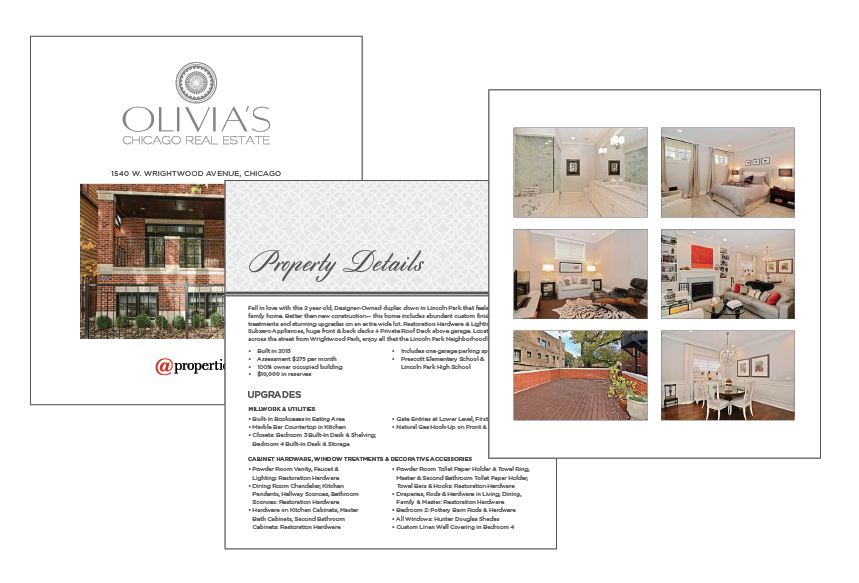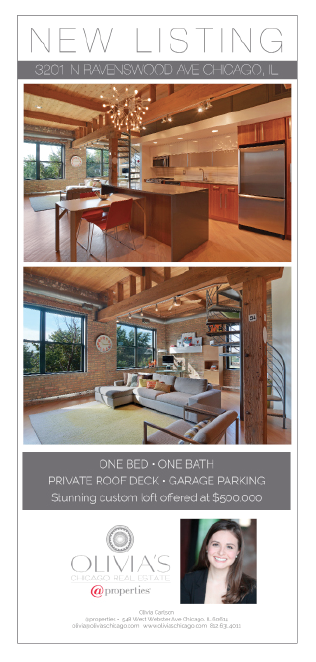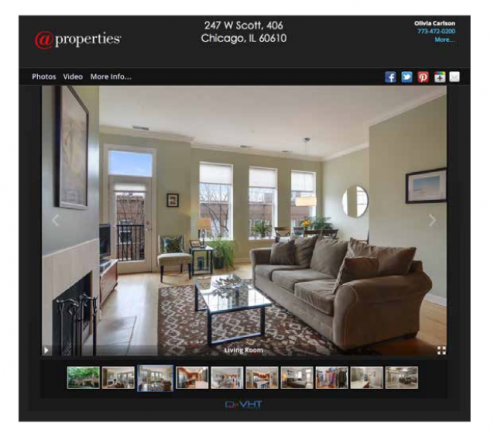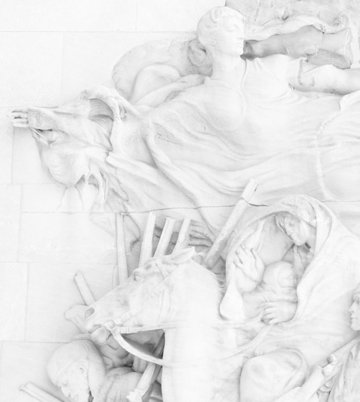 4. REPORT
We utilize data reports from marketing and showings to analyze your property's placement in the market and customize an evolving plan to capture the right buyer fast.
MLS Online Traffic Report
We provide detailed reporting specific to your property, giving you valuable insight into the marketing and online performance of your home.
Showing Feedback Report
Gain valuable feedback from showings to better understand how your home is perceived and priced relative to the markets expectations.
Marketing Updates
You will always be up-to-date on all the marketing activities we are working on to showcase and promote your home every step of the way.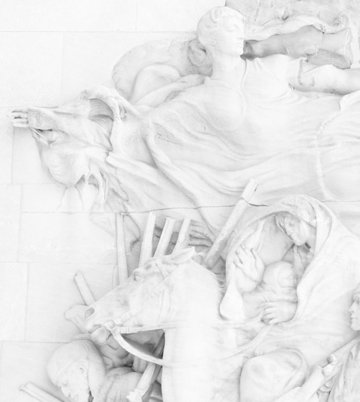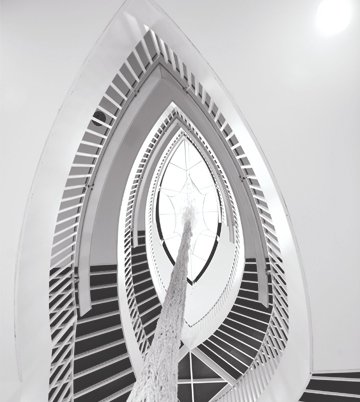 5. Negotiate
90% of good negotiation is preparation. Our clients appreciate quality information, which can be used to develop an intelligent pricing strategy and an upfront approach to negotiation. Our goal is to provide an unsurpassed level of analysis to help you make informed decisions, strong negotiations and a very confident investment.
Skillful Negotiation is Critical
Buying and selling a home is simultaneously thrilling and stressful for all parties involved. When we represent a seller, we feel a profound responsibility to represent them with an enormous amount of integrity. The negotiation process should exhibit that same amount of integrity. After all, this is likely the largest financial transaction of your life and we don't take that lightly.
Our Process
Substantiate sales price and support its position in the market based on facts.

Discuss a negotiation plan that considers seller's priorities, alternatives, bottom lines and walk-away points—and then we investigate what the buyer's plan may be.

Let the other party speak first and listen—establish trust!

Buyer's Agent 'buy-in' – Influence agent to understand, accept our position and empower them to present it to their client.

Work to understand the buyer's true desires and goal of the negotiation, and avoid focusing too much on the anchors. For example, is their contention on price or could move-in date or repairs be more important?

Invent options for mutual gain.

Always maintain a cheerful but firm and factually based disposition.

Remember, every negotiation is unique. Be flexible.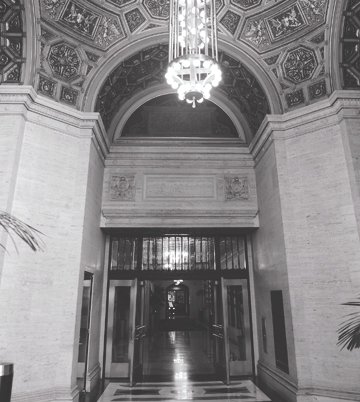 6. Close
From start to finish, we collaborate closely with all parties involved with the goal of a smooth and timely closing. And ultimately, your complete satisfaction. 
Total Transaction Management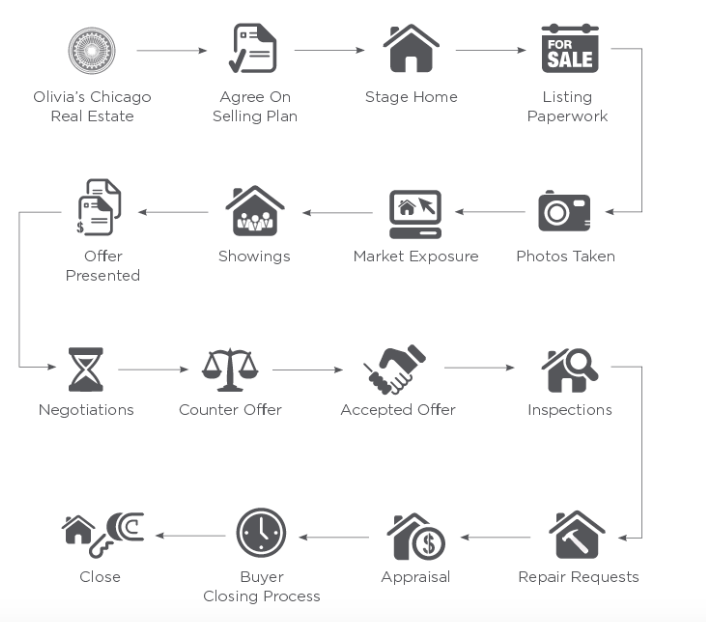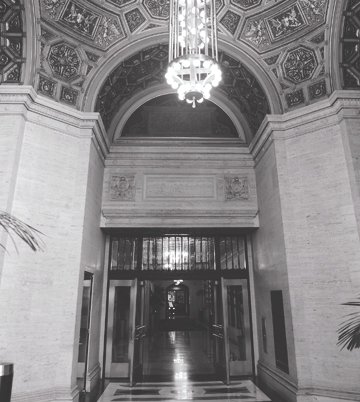 Our team consistently delivers proven results with the highest level of expertise, service, and integrity resulting in exceptional client satisfaction. Let's talk about how we can help you!
Our team consistently delivers proven results with the highest level of expertise, service, and integrity resulting in exceptional client satisfaction. Let's talk about how we can help you!