This Roscoe Village home has it all in an unbeatable location! Gorgeous and upgraded, this top floor high ceiling condo shines with too many upgrades to mention: 42" walnut stained cabinets, custom crown molding, hardwood floors, granite counters, stainless appliances, slate bathroom with jetted tub, custom blinds, two panel doors, extra storage and in-unit washer and dryer. This home has been meticulously maintained. Stay organized with upgraded custom closets throughout. Enjoy a charming back deck that over looks a community shared backyard and garden. It's perfect for relaxing on a summer evening, growing vegetables and hosting friends. The association is solid with high reserves and a good regimen for maintenance and saving. Walk to the Paulina or Addison CTA Brown line, cafes, bars, boutiques! Located in Award Winning Hamilton Elementary School district. Street parking is plentiful!
2017 Taxes: $5,042.60 with Homeowner's Exemption
Assessment: 262 per month
Assessment Includes: water/sewer, scavenger/recycling, common area maintenance, landscaping, snow removal, common insurance. No special assessments.
Rentals: 1 of 15 units currently rented.. Association allows 3 units to be rented at a time. Property must be owner occupied at least two years before allowing unit to be rented.
Schedule a showing today! Contact olivia@oliviaschicago.com and paul@oliviaschicago.com to learn more or to schedule a tour!
Olivia Carlson
olivia@oliviaschicago.com
773.888.3002
Gorgeous upgraded Roscoe Village Condo has it all!
Unbeatable Location! Near Brown Line and steps to cafes, bars and boutiques on Roscoe, Lincoln and Southport!
2 beds, 1 bath
Hardwood floors
42" walnut-stained cabinets, granite countertops + stainless appliances
High ceilings, custom crown molding, two panel doors
New custom closet organizers for exceptional storage
Charming deck overlooks private association yard
Slate tiled bathroom with jetted tub
In-unit washer and dryer
Meticulously maintained
Pet Friendly
Extra storage and bike space in the building
Street parking is plentiful
Well managed association
Award winning Hamilton Elementary

Three blocks to both the Addison and Paulina CTA stops
Association Information 
Monthly assessment: $262 includes: water/sewage, waste removal, recycling, snow removal

No special assessments currently

Healthy self-managed association with $53,000 in reserves

Rentals: 1 of 15 units currently rented. Association allows 3 units to be rented at a time. Property must be owner-occupied at least two years before allowing unit to be rented.

Pet friendly

Deeded storage in basement, bike storage in basement, laundry in unit

Recent building improvements include sewer, drainage, flood control update, tuckpointing East side of building and deck weather proofing

One entity does not  own more than 10% of the building

No lawsuits or known building code violations

2017 Taxes: $5,042.60 with Homeowner's Exemption

Roscoe Village Neighbors
Welcome to Roscoe Village Neighbors, the neighbors association for Roscoe Village, located on the north side of Chicago, Illinois. Roscoe Village Neighbors (RVN), a non-profit organization of volunteers, works hard daily to ensure committed excellence in advocacy of quality-of-life for residents and merchants alike. Through the hosting of a variety of activities, including local welcoming receptions, education seminars, the What's News in Roscoe Village e-newsletter, park and street improvements, school donations, pub crawls, other seasonal events, and the City of Chicago's third largest street festival "Retro On Roscoe," RVN makes possible the standard of friendliness and excellence that is Roscoe Village today
Our Location
Bounded by Addison Street (north), Belmont Avenue (south), Ravenswood Avenue (east), and the Chicago River (west), Roscoe Village is home to first class restaurants, boutiques, and nightlife.
Discover Roscoe Village
Roscoe Village has dozens of local eateries offering a variety of fares (including Mediterranean, South American, Thai and Italian cuisines, among many others). Nearby watering holes and wine depots are also footsteps away. We have many cool shops and charming boutiques, offering quite an impressive array of goods and services: cutting edge clothing, beautiful baby wear, designer furniture and accessories for the home, eclectic artwork and music, and several salons. Whatever your pleasure, Roscoe Village can cater to a mixed bag of shoppers.
Don't forget about the many excellent public and private schools, parks, and childhood learning and entertainment centers that make these streets the perfect place to raise a family! Fellger Park at Damen and Belmont is the social center for the 5 and under set. Every sidewalk is dotted with strollers and wagons, and every block has a family of interwoven children.
This neighborhood would not be complete without the thousands of people who live in, work in, and are Roscoe Village. This entire area takes pride in its ethnic and socio-economic diversity, and welcomes anyone whose neighborhood spirit brings them here to feed the fire of residential and commercial prosperity. Enjoy this "Village Within The City." We welcome you to join us!
Source: Roscoe Village Neighbors – Learn more at: roscoevillage.org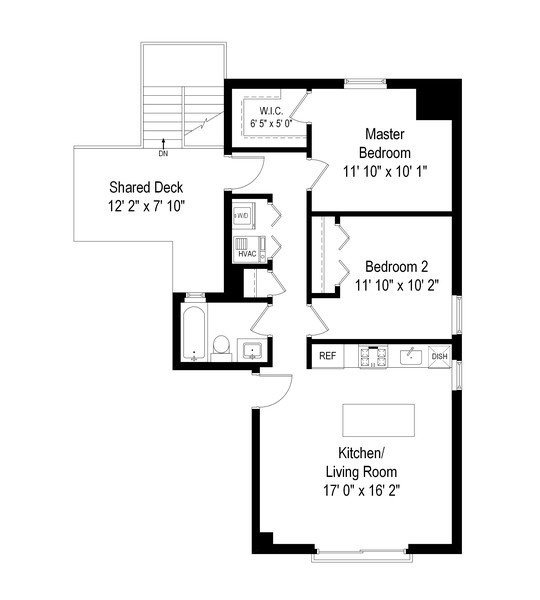 3417 North Wolcott Avenue has a Walk Score of 91 out of 100. This location is a Walker's Paradise so daily errands do not require a car.  It is a six minute walk from the Brown Line at the Addison-Brown stop. This home is in the Roscoe Village neighborhood in Chicago. Nearby parks include Fellger Park, Park 449 and Hamlin Park.
Public Transportation:
Rail LInes:
Brown Line 0.2 mi

Red Line 1.2 mi

Purple Line 1.2 mi
Bus Lines:
50 Damen 0.01 mi

152 Addison 0.2 mi

77 Belmont 0.3 mi
Car Shares:
Zipcar: Paulina/Lincoln – Under the El 0.2 mi

Zipcar: Hamilton/Cornelia 0.3 mi

Zipcar: 1650 W. Cornelia 0.3 mi

I-GO: 3201 N. Damen 0.3 mi

Zipcar: 1635 W Melrose 0.4 mi

RelayRides: 1999 Toyota Corolla 0.4 mi

I-GO: 3300 N. Ashland 0.4 mi

I-GO: 1800 W. Berenice 0.5 mi
Bike Shares:
Divvy Station: 0.2 mi

Divvy Station: 0.3 mi

Divvy Station: 0.4 mi
Neighborhood Information:
Restaurants
Waterhouse Tavern and Grill 0.2 mi

Frasca Pizzeria & Wine Bar 0.2 mi

Baskin-Robbins 0.2 mi

Costello Sandwich & Sides 0.2 mi

Volo Restaurant Wine Bar 0.2 mi

Hot Woks Cool Sushi 0.2 mi

Kitsch'n on Roscoe 0.2 mi

Wishbone Restaurant 0.3 mi

Cafe El Tapatio 0.3 mi

John's Place 0.3 mi

Victory's Banner Restaurant 0.3 mi

Village Tap Bar 0.3 mi

Cafe Orchid 0.3 mi

The Pony 0.4 mi

Flagship Tavern & Grill 0.4 mi

Pizzeria Serio 0.4 mi

Asian Avenue 0.4 mi

Thai Thank You 0.4 mi

Beckett's Public House 0.4 mi

Turquoise Cafe & Restaurant 0.4 mi

Scooter's Frozen Custard 0.4 mi
Grocery Stores
Paulina Market 0.2 mi

Trader Joe's 0.4 mi

Whole Foods Market 0.5 mi

Jewel-Osco 0.7 mi

Costco Wholesale 1.0 mi
Retail Shops
Shangri-La Vintage 0.1 mi

Cornelia Arts Building 0.1 mi

Roscoe Village Bikes 0.2 mi

Roscoe Blooms 0.3 mi

Building Blocks Toy Store 0.3 mi

Twinkle Twinkle Little One 0.3 mi

Lululemon 0.6 mi

Party City 0.6 mi

FedEx Office Print & Ship Center 0.6 mi

Zulu dog + cat Boutique 0.6 mi

Anthropologie 0.6 mi

Office Depot 0.7 mi

Toys"R"Us 0.7 mi

Menards 0.9 mi

Micro Center 1.0 mi

Target 1.2 mi

The Home Depot 1.2 mi

DXL 1.2 mi
Coffee Shops
Starbucks 0.2 mi

Dunkin' Donuts 0.2 mi

Loba Pastry + Coffee 0.2 mi

Starbucks 0.3 mi

HERO Coffee Bar 0.3 mi

Blue Sky Bakery 0.4 mi

Bai Cafe 0.4 mi

Fennel & Iris 0.4 mi

Starbucks 0.5 mi

Allegro Coffee Roasters 0.5 mi
Gyms
Reach Pilates Inc 0.2 mi

The Diet Doc Difference 0.2 mi

Lake View YMCA 0.3 mi

Mytime-Fitness 0.3 mi

XSport Fitness 0.4 mi

The Little Gym of Chicago 0.4 mi

Pure Barre 0.4 mi

Sweet Pea's Studio 0.4 mi

Spirit Rising Yoga 0.4 mi

Om on the Range Yoga Studio 0.5 mi

Orange Shoe Personal Fitness Trainers – Lakeview 0.5 mi

MakeYourBody 0.5 mi

Youphoria Massage 0.5 mi

Southport Fitness 0.6 mi

Chicago Fitness Center 0.6 mi

Lululemon 0.6 mi

Power Sculpt Fitness 0.6 mi

The Peace School 0.6 mi

Chicago Yoga Center 0.7 mi

Spring Pilates, Yoga & Fitness 0.7 mi
Public Transportation
CTA Commute Times:
Door to Door…
29 min to Lincoln Park Zoo

30 min to The Merchandise Mart

33 min to Willis Tower

35 min to Macy's on State

37 min to John Hancock Center

38 min to Union Station

55 min to O'Hare Airport

60 min to Midway Airport
Elementary and High Schools
Alexander Hamilton Elementary School – 0.4 mi
1650 W Cornelia Ave Chicago, IL 60657
www.hamiltoncps.org
Phone: 773-534-5484
Grades: K-8   Rating: Level 1+
Mission: Courageously inspire our community to joyfully discover the potential within
Vision: Lifelong learning
The dedicated family and staff of the Hamilton community have worked hard for their list of accomplishments and built a superior neighborhood school that the community embraces.
Lake View High School – 1.3 mi
4015 N Ashland Ave Chicago, IL 60613
www.lakeviewhs.com
Phone: 773-534-5440 Rating: Level 1
Lake View is an Early College Science, Technology, Engineering and Math School (ECSS), which enables students to earn both a high school diploma and college credits. Microsoft is Lakeview's ECSS partner.
Lake View High School is Chicago's Premier Neighborhood High School where students explore their interests in preparation for college, career, and community commitment. As a STEM school, we teach critical thinking, 21st Century Skills and Habits of Mind in all courses from Art to World Studies, and in a variety of math and science courses and electives including Forensic Science, IT Problem Solving, and Web Design. Through our Early College options, all students have the opportunity to achieve mastery and earn college credit in AP and Dual Credit courses. Select students participate in the Innovation Academy, a school-within-a-school program that takes students around the city to meet tech innovators at our partner institutions, including Northwestern and DePaul Universities and the Microsoft corporation.
Information provided on this site or any related marketing materials, including any oral representations of Olivia's Chicago Real Estate, listing agent or showing agent is deemed reliable but no representation is made to accuracy and is submitted subject to errors, omissions, changes in price, prior sale and withdrawal without notice. Dimensions are approximate. Developer reserves the right to make changes in floor plans and specifications. Please contact listing agent for the most current information. Marketing materials are not to be used as an exhibit to or included in any way with the purchase contract.